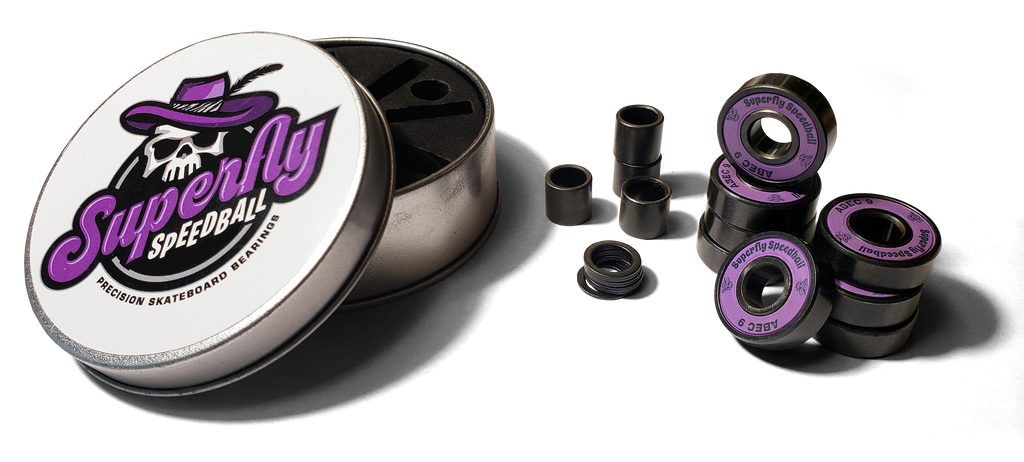 Superfly Speedball - Speedball 6 bearings
$39.95
'Speedball 6' bearings by Superfly Speedball are premium quality bearings constructed with 6 larger balls which means less ball to raceway contact area, less friction, quicker acceleration, higher speed, and longer life.  Your wheels roll faster with better control, while the bearings last longer and stay quieter.
Each set of bearings is supplied in a durable tin and contains:
(8) Superfly 6 Ball Precision Bearings

(8) speed washers

(4) lightweight spacers

(5) Superfly Decals
Color: Black with purple shields
(Set of 8 bearings)
Speedlab Wheels team riders Dave Allen, Brian Drake and Peter Furnee are sponsored by Superfly Speedball.
*For International orders please contact us for shipping price.
*For wholesale orders please contact us for pricing.