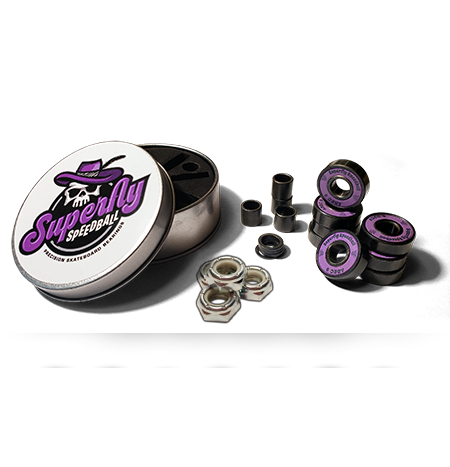 Superfly Speedball 'Speedball 6' Axle-to-Axle Kit = Superfly Speedball 'Speedball 6' bearings + Speedlab Wheels
$64.95
Sometimes it's better to start with everything brand new on your axles, not just your wheels.  This deal lets you choose which set of Speedlab Wheels you want to be paired with the Superfly Speedball 'Speedball 6' bearings and Axle Nuts.
***The $64.95 price reflects the savings you get by purchasing the Superfly Speedball Axle-to-Axle Kit opposed to buying each item separately.***
Speedlab Wheels team riders Dave Allen, Brian Drake and Peter Furnée are sponsored by Superfly Speedball.
*For International orders please contact us for shipping price.
*For wholesale orders please contact us for pricing.